GEAR GUIDE: What Do I Need To Start Busking?
GEAR GUIDE: What Do I Need To Start Busking?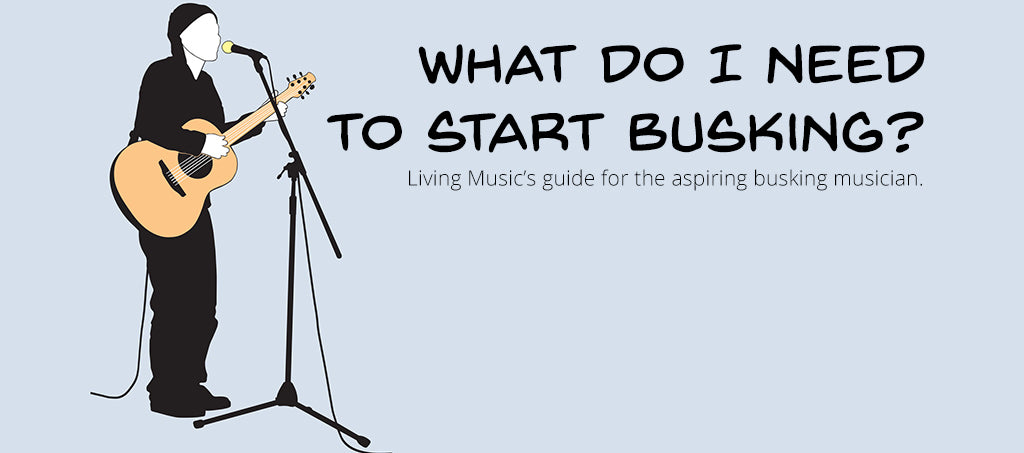 You've practiced and practiced (and practiced) in your lounge room and you're ready to take your act onto the streets. Whether it's to earn some extra cash or simply to share music with others, busking is a popular pastime for musos all over the world.
Once you've chosen your set list, researched your location and acquired the necessary permits for where you've chosen to busk, the next step is to make sure you have all the equipment you need to pull off a perfect performance.
Instruments
No matter what you play, whether it's keyboard or kazoo, ensure your instrument is in top shape before you hit the streets. Keep some space in your set up for extra bits and pieces you may need; whether it's a fresh set of strings, a tuner, capo, extra batteries or some spare guitar picks, carry it with you so you aren't caught out if something goes pear shaped!
Amplification
Most busking musos will use an amplifier as it's the easiest way to make yourself heard over the racket of a busy street. Ideally you want something that is lightweight, portable and battery powered; finding a power socket in the middle of the city is like trying to find a needle in a haystack!
Busker amplifiers are a great way to keep your set up small and simple. Look for something with multiple channels to fit both your instrument and microphone if you use one. Living Music stocks an awesome range of amps that are specifically made for buskers, including:
Plus, don't forget leads for your instrument and microphone, otherwise you'll be stuck at the starting line!
Strauss SBA-20FX-BLK Streetbox Amp 
Microphone
If you plan to sing as part of your busking act, you will want to invest in a high quality microphone and stand. Microphones come in all shapes and sizes, but ideally you should look for something that is sturdy and easy to use.
We recommend the Shure Beta 58A (RRP $349) or the Soundart SGM-53 (RRP $59.95) for gigging singers. These high quality mics are specifically designed for vocalists and are ideal for your busking needs.
Your mic stand should be easy to use, set up and pack down. A boom mic stand is ideal for busking as it allows you to stand close to the mic while still using your instrument comfortably. Make sure you also pick up a mic clip to attach your mic to the stand (Note: some microphones come with a suitable mic clip).
Of course, this list is not one-size-fits-all and every busking muso will have different needs. The team at Living Music are always happy to help you find what you're looking for, contact us here.
Ultimately, the most important things to remember are to practice hard, have fun with your audience and say thank you when someone tosses a coin into your case!
Happy busking!