PRODUCT SPOTLIGHT: Drumfire Djembes
PRODUCT SPOTLIGHT: Drumfire Djembes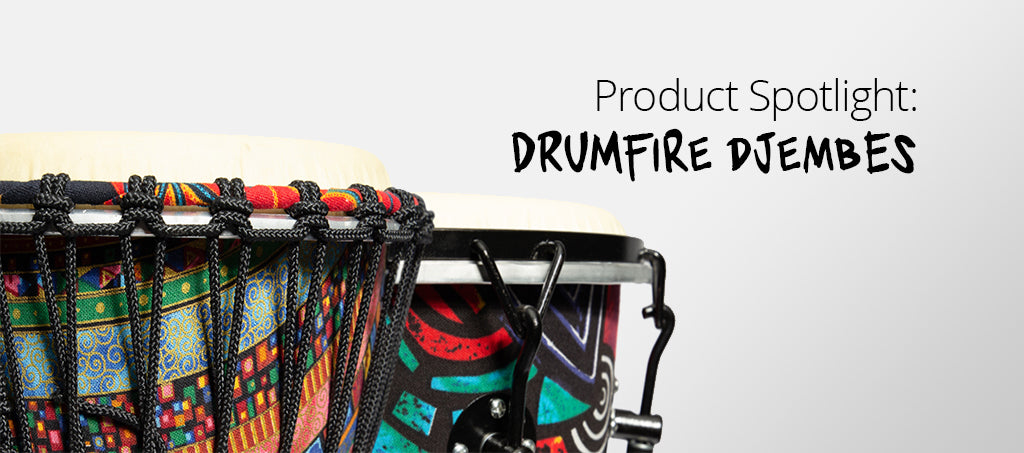 Drumfire's brand new series of djembes are the latest addition to Living Music's large range of hand percussion instruments.
A djembe is traditionally a skin-covered drum played with bare hands, which originated in West African music. Over the last few years, djembes have become increasingly popular in local music scenes, as well as acoustic and performing groups. Djembes are a fun, portable and easy to learn instrument.
Drumfire djembes are tuneable and feature a synthetic shell with fabric wrap, rubber lined base and synthetic head. These djembes sound as good as they look, with durability to match. Models are available with either rope tuning or adjustable lugs; both allow you to adjust the drum to suit the sound you are looking for!
Drumfire djembe models are available in three different sizes: 8", 10" and 12". Each size offers a unique sound and playability.
Every djembe comes with a fully lined gig bag, taking you from your living room to jamming with friends to performing!
Check out the range of Drumfire djembes instore at your nearest Living Music store, or shop online from the comfort of your home.
Find your nearest Living Music store.