NEW ARRIVALS: Novation Launchkey USB MIDI Controllers
NEW ARRIVALS: Novation Launchkey USB MIDI Controllers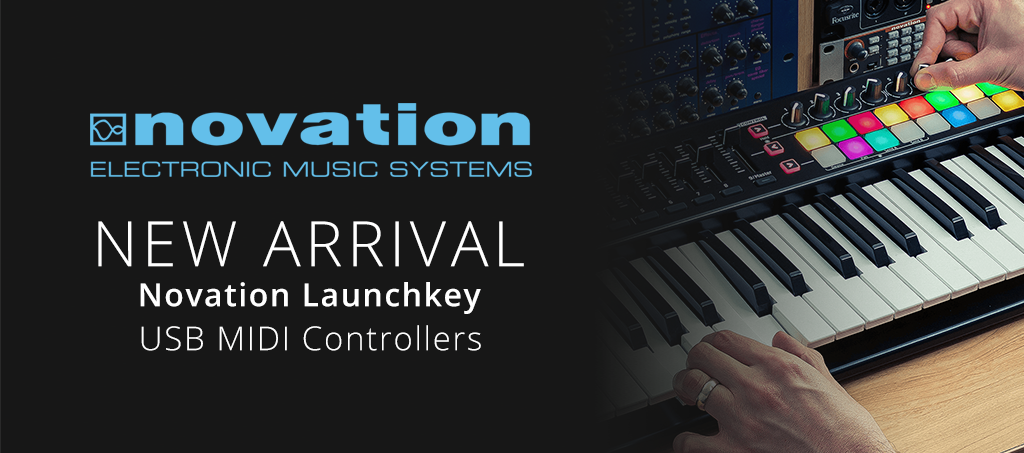 Novation's Launchkey is an easy-to-use MIDI keyboard controller. It's pretty much the quickest and easiest way to produce and perform electronic music, especially in Ableton Live – because Novation designed it specifically for the purpose.
Simply plug in via USB and the keys, faders, knobs and pads immediately spring into life, giving you hands-on control of your grid, instruments, effects and mixer.
The heart of any MIDI keyboard controller is the keyboard itself. The Launchkey synth-style keyboard is lightweight, fast and very easy to play, but also velocity-sensitive so you can create truly expressive performances. You can choose between 25-note and 49-note versions, depending on whether you want portability or practicality.
Sixteen RGB pads provide clip colour-matched feedback to enhance your workflow, letting you create and launch clips, trigger samples, control FX and loads more; all whilst playing your keys. They're also velocity-sensitive, so you can really put some feeling into your beats.
Launchkey is designed to let you shape your sound however you like. The eight rotary knobs are rock solid, designed to give you confidence when tweaking your instruments and effects. The 49-note version gives you hands-on control of your mixer too, with nine dedicated faders. However many controls you opt for, they will all integrate seamlessly and immediately with Ableton Live, and can be reassigned to anything.
All Launchkey controllers come with Loopmasters sounds, Bass Station and V-Station synths from Novation, and your choice of one of Addictive Keys' pro-grade virtual keyboard instruments. Free lessons from Melodics help you hone your pad drumming and keyboard skills to make you a better player. In addition to the included Ableton Live Lite 9 software, this bundle gives you loads of inspiration for making new music and jamming out live with your gear.
The Novation Launchkey range is now available instore at Living Music Greensborough and Carlton and online.