NEW ARRIVALS: Ampeg Bass Amps and Effects Pedals
NEW ARRIVALS: Ampeg Bass Amps and Effects Pedals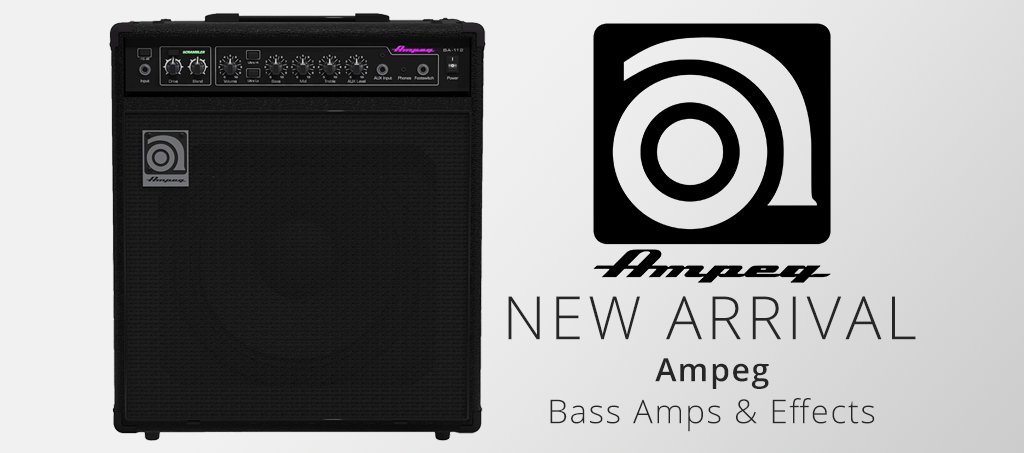 Living Music is excited to be stocking Ampeg bass amplifiers and pedals. Ampeg has been a world leader in bass guitar technology for half a century!
BA Series Bass Combo Amps
Check out the BA Series range of bass combo amplifiers, with a power rating available to suit every player's needs. The BA Series delivers a wide range of classic Ampeg tones in modern, performance-driven designs perfect for serious gigging and rehearsal.
BA Series bass amps include legacy Ampeg preamp and tone stack circuits, perfectly-matched Ampeg Custom™ speakers and true 60° sound reinforcement monitor angle, all housed in rugged, gig-ready construction.
Select models also include Ampeg Ultra Hi/Lo tone shaping, Bass Scrambler™ overdrive for SVT grind and Integrated DIs, effects loops and extension speaker outs.
Bass Effects Pedals
Also available is an awesome selection of effects pedals specifically made for bass guitarists. Whether you're after the grit, gring and sag of the Scrambler overdrive; or smooth, vintage-style compression with the Opto Comp; there's a range of options to choose from!
Check out the whole Ampeg range HERE, or contact your nearest Living Music store for specific stock enquiries!