HELPFUL TIPS: How We Reduce, Reuse and Recycle at Living Music
HELPFUL TIPS: How We Reduce, Reuse and Recycle at Living Music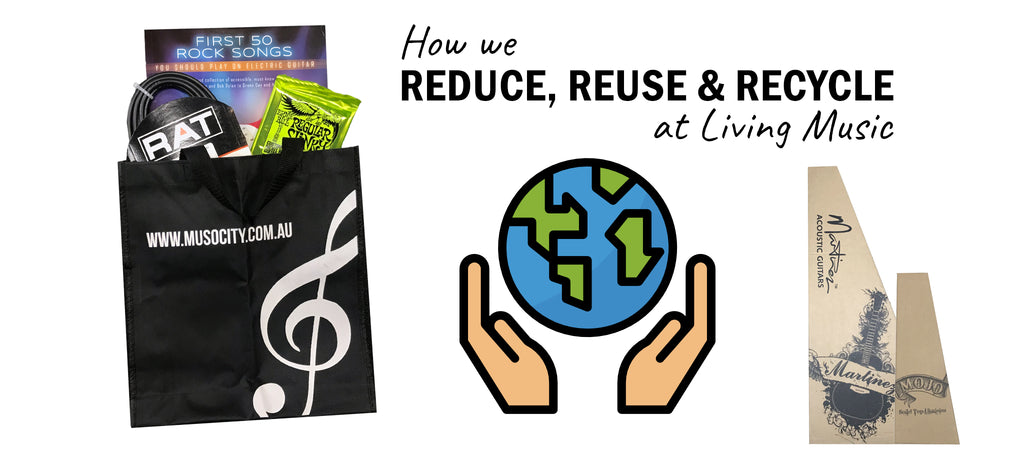 At Living Music Greensborough, we're always trying to come up with ways we can reduce our environmental footprint.
One of the ways we're working towards this goal is by sending cardboard packaging from our store to our warehouse, where it can be reused for online orders. Wherever possible, our online sales are shipped in recycled packaging - this makes a massive difference in our cardboard consumption!
Another way we're doing our bit to help the environment is by offering customers reusable bags instead of plastic bags, thanks to our friends at Muso City. These bags are especially handy with the recent plastic bag ban in Aussie supermarkets. Plus, they're the perfect size for music books; lots of students use the bags for their music lessons to keep all their learning material handy.
We are always trying to think of new ways to reduce, reuse and recycle. If you have any suggestions for us, please leave us a comment below, we'd love to hear your thoughts!